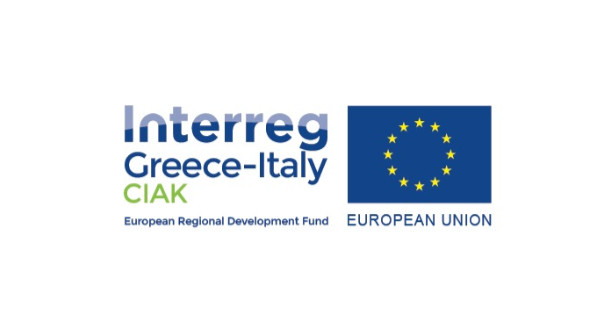 Ionian University represented by the department of audiovisual arts takes part in the project "Common Initiatives to AcKnowledge and valorize tourism potential of the programme area through cinema" (CIAK). CIAK is funded by the Interreg V-A Greece-Italy Programme 2014-2020.
CIAK is an innovative project that aims to promote cinema and the audiovisual sector into the geographical areas involved (Regions of Ionian Islands, Western Greece and Epirus), through transnational initiatives. The latter indicatively include educational activities targeted to audiovisual sector professionals, funding of short film productions and the organization of theme-specific regional festivals. The above targeted promotion is expected to raise a significant impact on the local economies, the employment and the tourism.
The department of audiovisual arts is responsible for organizing and delivering the planned educational activities starting in 2019, as well as theme-specific festivals. The partners consortium also includes the Regions of Ionian Islands, Western Greece and Epirus, leaded by the Foundation Apulia Film Commission based in Bari, Italy.
---
See also: Participation to the project "Common Initiatives to AcKnowledge and valorize tourism potential of the programme area through cinema" (CIAK)