Studies
The basic principle behind the organisation of the studies at the Departments of Audio & Visual Arts is that contemporary artistic creation is a constantly evolving and redefined process. Therefore, since the academic year 2008-2009, a new Study Programme has been applied, which materializes, among other things, the European Credit Transfer and Accumulation System (ECTS) [Ministerial Decree # Φ5/89656/Β3 (2)].
Presentation for the European Credit Transfer System (ECTS),
by N. G. Kanellopoulos (Content in Greek)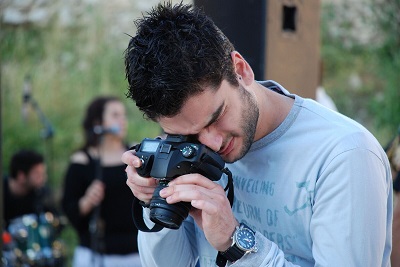 Characteristics
As far as the new Study Programme is concerned, emphasis has been put on providing general academic knowledge and special thematic specialisation. The characteristics of the Programme are the following:

a) equalisation of teaching units (TU) with ECTS
• 1 ECTS = 30 hours of student work per week:
• minimum number of TU/ECTS per year = 60
• minimum number of TU/ECTS for acquiring a Degree for the 1st cycle = 300
b) general academic knowledge, provided through compulsory courses.
c) specialisation chosen be the student, provided through elective courses.
d) coherence of the acquired knowledge, ascertained through prerequisite courses.

The Programme's goals also include the acquaintance of the students with the cultural reservoir, their familiarization with the 20th century movements and contemporary developments in sound and image technologies as well as their synthesis and projections to new media technologies in general, and more specifically the understanding of the opportunities offered to artistic expression by the new media.
The Study Programme covers a wide range of approaches concerning image and sound, offering a strong theoretical background, combining the study of traditional expression modes with the exploration of the possibilities the use of new media and technologies have to offer. Familiarization with the visual communication language, redefinition of the perceptual process of audiovisual information, cultivation of the ability to materialize ideas in audiovisual forms are elements that lead to the cultivation of skills and the development of critical thought.
Learning Goals
According to the 'Bologna Declaration', the learning goals of the undergraduate studies are as follows:
Upon completing their undergraduate studies, students have acquired the necessary knowledge and skills so as to function as professionals in the creative or applied field of art, guided by experienced professionals of the field.