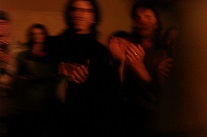 Cinema Club
The Ionian University Cinema Glub organizes Greek and foreign films screenings every week except from holidays, in an attempt to draw attention to worldwide filmography.
Theatre Groups
Students from all the Departments participate in the Ionian University theatre groups. The aim of these groups is to offer students the opportunity to engage in alternative cultural activities, to find ways of personal expression and to present their work to the people of Corfu.
Sports Centre – Gym
The Ionian University has a fully equipped Sports Centre, where students and university sports teams are trained under the supervision of professional trainers. Our athletes have achieved remarkable distinctions on a national and international level. Every student can use the facilities to work out and take part in all sports (track, swimming, tennis, paddle-row, pilates etc.) free of charge (except from football).
Office of University Sports
Tel.: 26610-87489