The Department of Audio & Visual Arts is housed, together with the Department of Informatics, in the restored historic buildings of the old town. (check https://www.ionio.gr/central/en/map).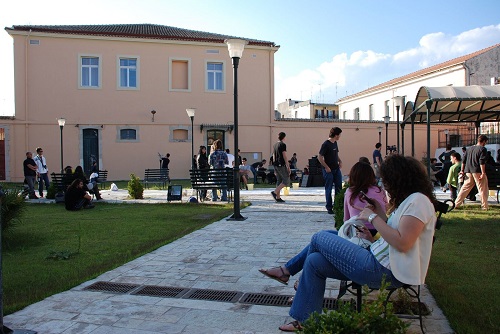 1.    Offices (Palace of Sts. Michael and George):
Head of Department's office and academic staff offices.
2.    B1 (Areteos Building, former Corfu Asylum):
Classrooms 1, 2 & 3, networks office, PC laboratory and teaching staff office.
3.    B2 (Chalepas Building, former Corfu Asylum):
Office of the Secretary of the Department, Classroom 4, drawing laboratory, video set, recording studio, montage laboratory, photography laboratory, Mac computers laboratory.
---
Maps and routes
From the Dept. AVarts (A) to the Rectorate, Ionian Academy building (B)
---
From the Dept. AVarts (A) to the Dept. Music Studies, Old Fortress (B)
---
From the Dept. AVarts (A) to the Academic Staff Offices, Palace of Sts. Michael and George (B)
---
From the Dept. AVarts (A) to the Dept. History – Central Library – Central Administration Offices