Over the last decade, the rapid technological developments in the field of audiovisual media, combined with pursuits of the modern art scene, have created a new field of expression and creation. In this framework, systematic education and training of professionals and artists in the field of Audiovisual Arts is essential. The theoretical and practical knowledge, however, required for the development of suitably trained people, however is provided in an inadequate way by the greek educational institutions that choose not to cooperate with each other in order to solve this educational gap. The Department of Audiovisual Arts was founded in 2004 under the EPEAEK programme, in order to cover this lack for the first time in our country. It is a hybrid Department where emphasis is put on the convergence of art and technology in research and teaching. The result of this interaction is in line with current international research data of digital culture.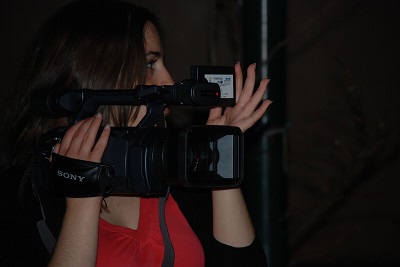 Aim
The Department of Audio & Visual Arts, according to its charter act (Act 3255/2004) aims at:

cultivating and promoting audiovisual expression through teaching and research on applications of the contemporary audiovisual technology in the field of art and mass communication.
Strategic Goals
The strategic goals of the Department of Audio & Visual Arts are defined as follows:
teaching of new forms of audiovisual expression;
scientific research on applications of contemporary audiovisual technology;
sound and image processing, as well as processing of the new artistic forms that produced by these applications; and,
use of the acquired skills in the field of artistic creation and communication.