---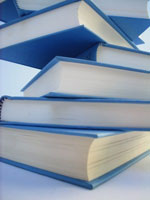 The Department of Audio & Visual Arts of the Ionian University offers a Doctoral Studies Programme which presents specialization in the main Department's study fields. These study fields include forms of audiovisual expression, with the use of up to date technology and the technologies regarding the production of sound and image with emphasis on their application on the artistic, communicative and educational field. Indicatives of research activities include:
The development of audiovisual artistic works with the use of digital methods and techniques, in such a way as to contribute experimentally, in the Art research
The development of digital audiovisual technologies that will promote the scientific research and contribute to the progress of science as well as the synergy of Art and Science
The theoretical research and analysis in the field of New Media Arts
Those interested in the elaboration of a PhD Thesis, must meet the requirements of the Law 3685/2008 [1] and submit at the registrar of the Department, a signed application (in which there should be made reference to the title of the thesis and the suggested member of the teaching staff), accompanied by:
PhD Thesis proposal plan, in print and digital form, that includes the following: subject, objective, summarized critical analysis of the subject's field of study, methodological description, specific goals, expected results and initial bibliography.
Comprehensive Curriculum Vitae (in print and digital form).
Verified copy of the Transcript of Records and Equivalence of Qualifications, where required.
2 letters of recommendation.
Copies of papers and publications (if existent).
Advanced knowledge Certificate [2] of a foreign language (for Greek candidates)
For more information, the interested students may communicate with the Departments' secretariat (tel.: 26610 87860-1) or directly with the member of the teaching staff whose field of expertise falls in the interested area for the elaboration of the PhD Thesis.
________________
[1] According to the article 9, paragraph 1 of the Law 3685/2008, "In titled to the submission application for the elaboration of a PhD Thesis, are those in possession of a Master's Degree. In exceptional cases and followed by a justifiable decision of the Temporary General Assembly, a non holder of a Master's Degree, may be accepted. Graduates from Higher Technological Educational Institutes or equivalent schools may be accepted as candidate PhD students only if in possession of a Master's Degree".
[2] Possession of a State's Certification for Language Knowledge level B2 (according to the Law 2710/1999, as replaced after the paragraph 19, article 13 of the Law 3149/2003), or other diploma recognized by the attested entity for Language Knowledge Certification of the Ministry of Education or foreign university degree.