Interdisciplinary Conference
TABOO - TRANSGRESSION - TRANSCENDENCE
in Art & Science
26-28 May 2017, Ionian University, Corfu Greece
Poster Exhibition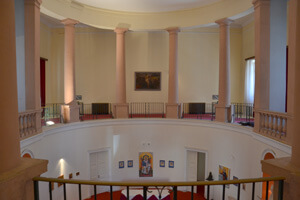 Date & Time: May 26th until May 30th, 2017, 13-18:00
Location: Ionian Parliament
---
Opening: Friday May 26th, 13:15, Ionios Vouli.

Participants:

Elif Ayiter (Turkey),
Areti Damvopoulou & Spyridoula Steliou (Greece),
Regina Duerig (Switzerland),
Jane Grant (UK),
Julia Heurling (Sweden),
Loukas Messinezis & Apostolos Loufopoulos (Greece),
Tommaso Maggio (Thailand),
Yiannis Melanitis (Greece),
Lila Moore (UK),
Konstantinos Papamichalopoulos (Greece),
Mike Phillips (UK),
Andre Sier (Portugal),
Rui Wu (China).

Within the framework of the 2nd International Interdisciplinary Conference "Taboo-Transgression-Transcendence in Art and Science", integrated in the program of the 11th Audiovisual Arts Festival, the poster exhibition is organized by the Ionian University in conjunction with the A-Club of the Planetary Collegium. The exhibition, curated by Dr. Katerina Karoussos, Director of the A-Club, will take place in the Ionian Parliament (Corfu, Ionian Islands - Greece), from May 26th until May 30th, 2017.



---
Back