Practice of cinema: "Careful planning, and brilliant improvisation"*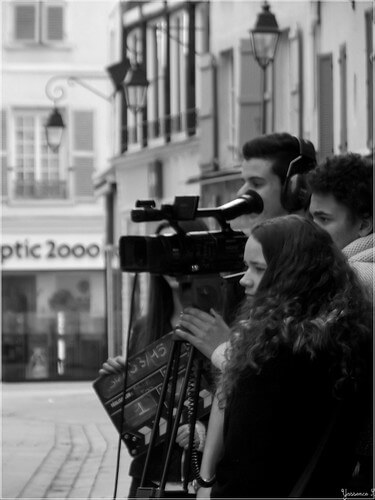 Date and Time:
18/05/2022 (11:00-15:00 EEST), 19/05/2022 (11:00-15:00 EEST), 20/05/2022 (17:00-21:00 EEST)
Location:
Dept. AVarts room ΥΚ1
*Sergei Eisenstein
Intensive course in practical filmmaking that aims to help students plan, shoot and edit an entire narrative unit.  
Duration
3 days: 12 hours of workshop training (3Χ4 hours) + film shooting
Objectives
Students will realize the collective nature of filmmaking and learn to work in groups.
Students will learn to use film language in simple ways, according to the needs of their project and according to their own skills.
At the end of the course, each student group will create a 3-minute edited scene.
The workshop is designed in such a way that students will be able to reuse knowledge in future projects (especially in their thesis).
Number of participants
3 groups of 7 students (max 21 students)
Group participants
Film director, Cinematographer, Sound operator, Editor, Actress/Actor A', Actress/Actor B' and Production manager 
Contents
Part a) Creative collaboration in filmmaking (theory) and Writing a short scene (practice)
Part b) Presentation of student scripts and Planning the shooting of the scene (practice)
Part c) Editing the filmed scenes and screening the final projects.
Language of instruction: Greek 
Organized by: Elena Hamalidi and Maria Chalkou
Workshops' Instructors
Spyros Skandalos
---
Back to workshops