Interdisciplinary Conference
TABOO - TRANSGRESSION - TRANSCENDENCE
in Art & Science
11-13 November 2018, UNAM and CCD, Mexico
EVENTS
Title: BioCuerpos Perfor|m|ados
Date & Time: Thursday November 8th, 2018 (20:00-+2:00) and Friday November 9th, 2018 (19:00-23:00)
Location: Paranoid Visions UTA (day 1) & Casa Viva Gallery (day 2)
Curated by: Adam Zaretsky and Alejandro Chellet
---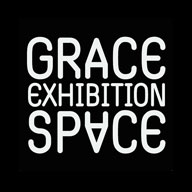 "BioCuerpos Perfor|m|ados", organized by the
Grace Exhibition Space
in collaboration with
Casa Viva Gallery
,
Paranoid Visions UTA
and
Anemonal
, is a TTT Satellite Physiological Bioart- Body Performance Live Art Event curated by Adam Zaretsky and Alejandro Chellet.
Curators note:
"Body Performance, Live Art, Taboo Biology and postHuman altered States, BioCuerpos Perfor|m|ados bring it! These performances challenge biopolitical entrapment by transgressing bodily norms, transcending expectation and punking biology! Come join us for two nights of performances.
Performance del cuerpo, Arte vivo, Biologia taboo y estados posthumanos alterados, BioCuerpos Perfor|m|ados traingalo pa'ca! Estos performances desafian el atrapamiento biopolitico al transgredir las normas del cuerpo, trascendiendo la expecativa y punkeando la biologia! Venga y unase a nuestras dos noches de performances."
Performances:

Thursday Night Nov 8, from 8:00 PM until 2:00AM at Paranoid Visions UTA

Av. Insurgentes Nte. 134, Sta María la Ribera, 06400 Ciudad de México, CDMX
Gulliveress' Travels: Receiving Permanent Residency in a Dreamland
-
Boryana Rossa Dragoeva
(Bulgaria)
My life as a dog
-
Kim Doan Quoc
(France)
Mediatation -
Kira deCoudres
&
Oya Damla
(USA)
junkhead : meatgarden
-
Alexander Romania
(USA)
The NO!!!BOT -
Praba Pilar
with
Adam Zaretsky
(Colombia and USA)
Eco-Nodal Memetica
-
Swan Panda
-
Jorge Ramirez
and
Julian Stadon
(Mexico and Australia)
Friday Night November 9th from 7:00 PM until 11:00 PM at Casa Viva Gallery
Calle Martín Mendalde 1421, Del Valle Sur, C.P. 03100 CDMX
Key-Master-Chain
- Alejandro Chellet (Mexico)
Who is Who? What is What? Where is Where?
- Marita Solberg (Norway)
Encaja/Insert: S vs. L
-
Cecilia Vilca
and
Lorena Lo Peña
(Peru)
until the light takes u
–
Jacco Borggreve
(Netherlands)
Anatomy of an Interconnected System
-
Margherita Pevere
(Germany)
Bride´s veil / Velo de Novia
-
María Eugenia Chellet