SPIRALS by PartSuspended (Part B): From one Poetic Form to the Other | Hearing Colours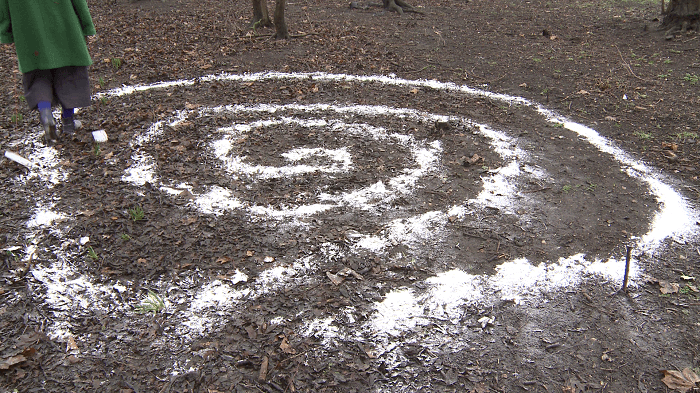 Date and Time:
16/05/2022 (17:00-20:00 EEST)
Location:
Jasmine Cafe Bar
SPIRALS (2013-ongoing) is an ongoing collaborative and interdisciplinary project created by PartSuspended artist collective (https://www.partsuspended.com/). SPIRALS is a poetic journey that crosses geographical borders and unites women's voices in an exchange of languages, cultures, personal narratives and modes of expression. SPIRALS interventions have taken place in a variety of countries, such as UK (London, Broadstairs, Coventry, Devon) Spain (Barcelona, Agost), Serbia (Belgrade), Greece (Athens), India (Puma). The spiral acts as a sign of becoming, transforming and awareness. Workshops led by: Dr Barbara Bridger, Dr Noelia Díaz-Vicedo, Dr Sarahleigh Castelyn, Georgia Kalogeropoulou, Dr Hari Marini | Curated by Hari Marini. For further information about the project, publications, performances, workshops and exhibitions please visit: http://www.partsuspended.com/productions/current/spirals/
III - PartSuspended:  From one Poetic Form to the Other / Dr Noelia Díaz-Vicedo
How can we translate a spiral into different art forms? Can a spiral be translated? What are the implications of it? In this workshop we will explore the possibilities that translation can offer us to words, poetry, situations, sounds, images and movements. By using multilingual texts (in Catalan, Spanish, Greek and English) we will investigate the impact of language and gesture on the creative process. We will look at translation as a form of return, at how in the process of translation we tend to return to our own roots.

Requirements: Please bring a poem or two (in any language) that somehow is special for you, also bring a notebook and a pen or pencil.
IV - PartSuspended: Hearing Colours / Georgia Kalogeropoulou
In this workshop we will explore how colours and sounds can combine to give way to a synaesthetic, holistic state of being. Our aim is to deepen our perception of colour by discussing some themes from the philosophy of colour and explore how colour can relate to sound, affect and time. Deleuze once defined joy as the conquering of colour; he connected colour with the primal force of sensation. "It is as though painting were able to conquer time in two ways, through colour: as eternity and light in the infinity of a field and as passage, as metabolic variability in the enactment of bodies, in their flesh and on their skin."
 In the workshop we will focus on how the perception of colour shapes and expresses our subjective experience of time. We will use video and sound to explore instances of colour, the way colour connects with feeling, and we will look into the timelessness of colour, and see how it exemplifies tropes of the spiral. We will use video in order to capture instances of colour that we carry with us - both inside and outside.
 At the end of the workshop we will have a collective and colourful work of video art.

Requirements: Participants are invited to bring with them / wear an item with their favourite colour.
PartSuspended artist collective works in a variety of art forms and disciplines. In 2006, Hari Marini co-founded PartSuspended as a dynamic platform on which to foster performances, live art, installations, writing and collaborations with artists from a variety of disciplines. The collective creates artistic work starting from personal experiences, everyday life, social space and architecture. They draw on contemporary life for their material: questions, pleasure, anger, fractures, contradictions; they explore these with the audience. PartSuspended has presented their work to a variety of venues such as DAN24, Spatial Culture Festival, BAZA (Novi Sad); Prague Quadrennial of Performance Design and Space (Prague); BIOS Tesla; National Theatre of Greece – Experimental Stage; Camden People's Theatre (London); Peopling the Palace(s) Festival QMUL (London); Arcola Theatre (London); Southwark Playhouse (London); Emergency 2013 (Manchester); Siobhan Davies Dance Studio; ]performance space[; ZealousX (Bargehouse, Oxo Tower Wharf); Railway Carriage Theatre (Athens); DVM Theatre (London); NoGrayInMyDay Gallery (London); You & Your Work (Bristol). Contact: PartSuspended, Hari Marini perform@partsuspended.com
Language of instruction: English, Spanish (translation from English to Greek)
Organized by: Hari Marini
Workshops' Instructors
Noèlia Diaz-Vicedo
Georgia Kalogeropoulou
---
Back to workshops